CropBytes, a revolutionary player in the web3 gaming space, has been offering a continuous, evolving economy since its inception in 2018. Unlike traditional games that often reset or follow seasonal models, CropBytes provides an unbroken platform where players can contribute to the growth of an in-game economy. However, what sets CropBytes apart from other games is not only its innovative farming business model but also the opportunity for players to play and earn for free. Interested in finding out how? Let's dive right in!
Fishing Tournament: Reel in Big Rewards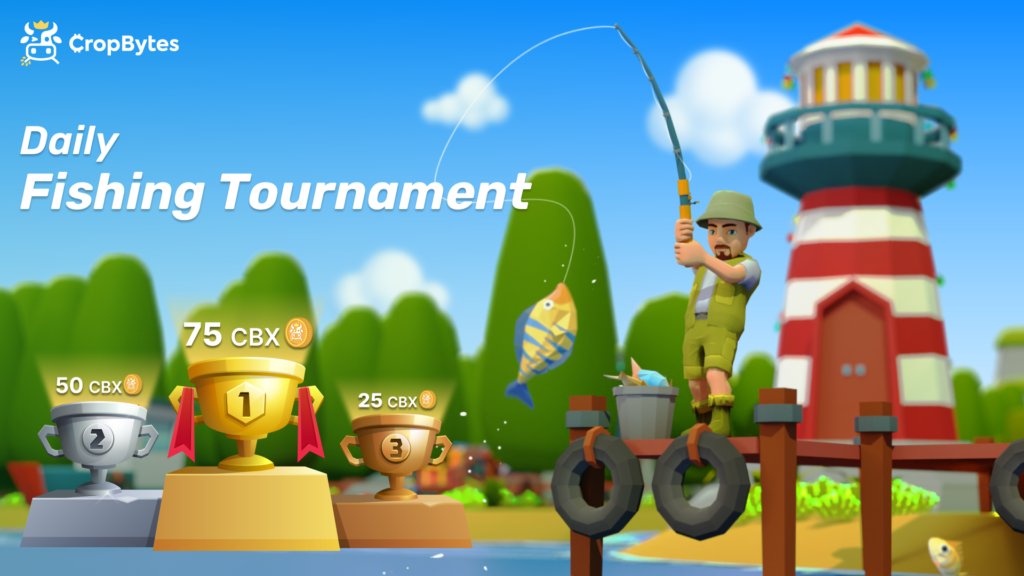 The Fishing Tournament lets you test your fishing skills against other players. The best scores feature on the leaderboard. The rules are simple: gather points by catching fishes – the bigger the fish, the more points you score. The leaderboard operates on a daily event cycle, and only your highest score will be taken into account. The daily rewards for the top three places are 75, 50, and 25 CBX respectively. There's no limit to how many times you can participate, so keep fishing until you make it to the top!

Start Fishing: https://blog.cropbytes.com/fishing-tournament/
CropBytes Service Economy: Get Paid To Play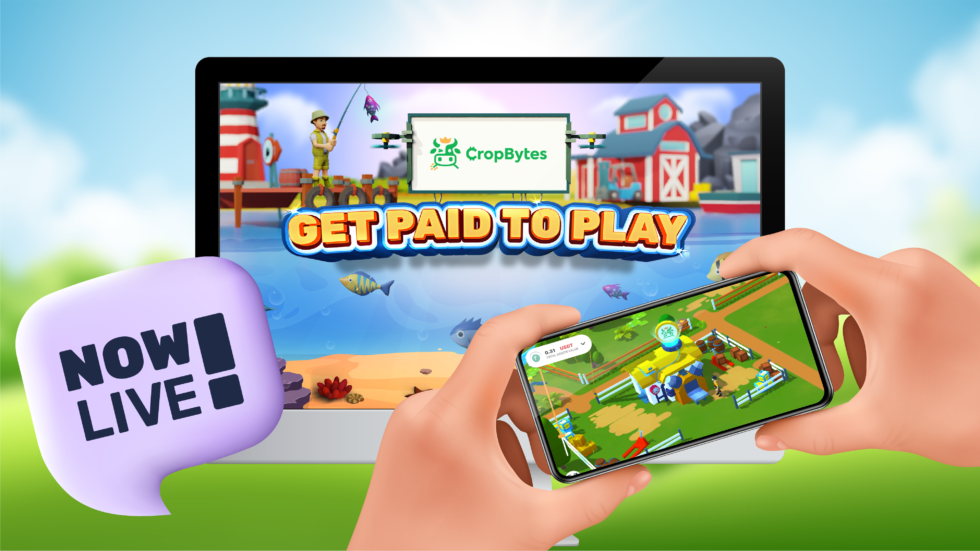 Say goodbye to unsustainable Play-To-Earn models and hello to the first ever Service Economy in CropBytes. This lets you work for other farmers and get paid, all this with zero investment.

It's as simple as creating an account, checking the Jobs Board for available offers by Farm Owners, and completing your chosen tasks. Your hard work will be rewarded with CBX payment. You can save up your rewards to start your own farm. Some players have earned over 1K CBX just by completing jobs.

Phase 2 service economy will go live soon which will result in many more jobs created.

Get Paid to Play Now: https://blog.cropbytes.com/cropbytes-get-paid-to-play/
Invite and Earn Program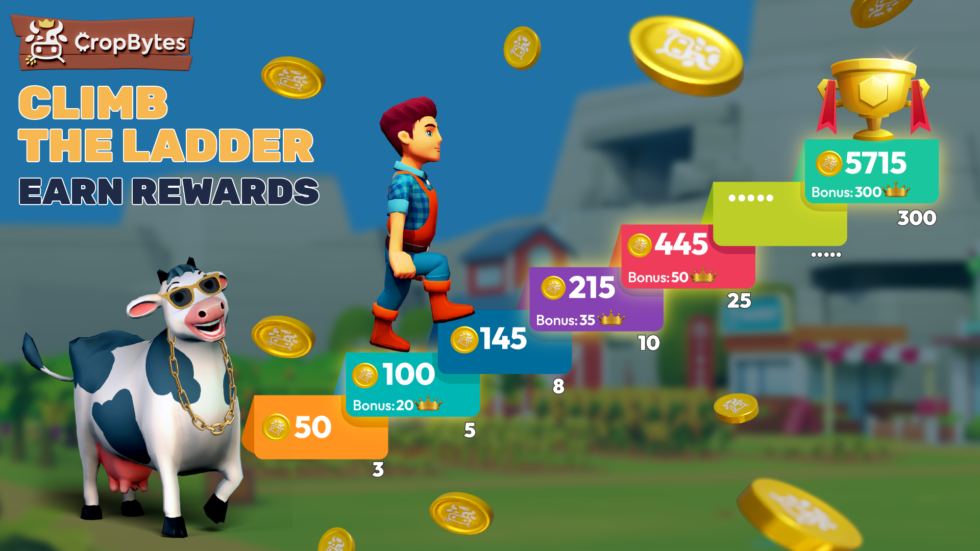 The CropBytes invite and earn program is an opportunity for you to earn CBX tokens by referring new users to the platform. Here's how you can participate and earn CBX for free.
Share your unique referral link or code with your friends, family, and on social media platforms. Invite them to sign up on CropBytes using your code​.
The program operates on an incremental ladder system. For every successful referral, you can win guaranteed CBX tokens. The more successful referrals you make, the larger the CBX rewards and assets that you can win​.
Start referring today: https://blog.cropbytes.com/referral-program/
CB XPs Program: Rewarding Community Participation
CropBytes rewards active community members through the CB XPs Program. With every activity completed, you can claim CB-XPs, which can be accumulated and later redeemed for various CropBytes assets of your choice.

Know more: https://blog.cropbytes.com/grow-your-farming-business-by-collecting-limited-edition-cb-xps/
CB Army: Earn Rewards for Completing Missions
The CropBytes Army is a community initiative where players can earn rewards for completing missions. As a part of the CB Army, you can gain knowledge about the game and its economy, lead your team through missions, help new players get started, and even create buzz in the community through various activities. You'll also have the chance to move up the ranks and earn rewards for every rank you ascend. Additionally, the top-performing team or team member and their leader are rewarded every month. The initiative is not just about the monetary benefits, though. You can make new friends, and help each other grow.

Sign up for the CB Army: https://blog.cropbytes.com/join-the-cropbytes-army/
---
To sum up, CropBytes isn't merely a game—it's a thriving economic centre in the metaverse. It offers many opportunities to earn CBX, assets, and lets you engage in economic activities enabling you to run a prosperous business. Furthermore, while on this exciting journey, you will connect with individuals who share your passions and collectively contribute to shaping this virtual nation.
---
Follow On CropBytes on Social — Facebook, Twitter, YouTube, Instagram