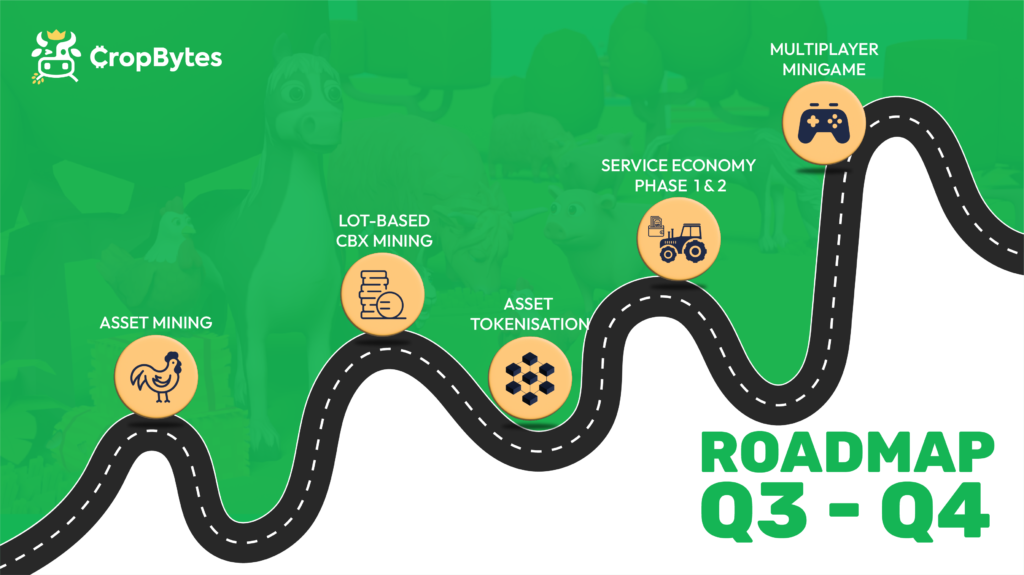 Fun gameplay and sustainable economics will always be at the heart of CropBytes.
We have lined up some exciting and much-awaited feature releases for 2022.
Asset Mining: Farmers will be able to use their pro-extracts and CBX to mine new assets for their farms. The feature will be released in phases starting with V0.5. In this version, we will be observing the new feature and it's impact on the economy. Assets will be mined off-chain and data will be shared regularly in our community channels. V1 will be launched soon, after observing or tweaking the feature if necessary. 
CBX used up by farmers for asset mining will be stored by the team and a plan of action for the funds collected will be announced at a later date.
Assets deprecation: Some old assets like GC Island, Tropical Island, Gold Coins, Bytes Balance, and more will be removed from the economy. Assets will be swapped for active assets in the game. Users holding these assets will receive assets worth an equivalent value during the swap.
CBX Mining V2: A new method of CBX mining will be introduced with new logic. With the new method, users will also have a chance to receive a bonus for mining. The changes planned here will result in a higher rate of burn for extracts and utilities. Farmers will be able to craft various items using their extracts which will be used to mine CBX. Power will also have extra utilities for CBX mining.
Tokenization of assets: V1 of asset mining feature will include taking all minable assets on chain. Farmers will be able to track live mining data from the blockchain. More details on the chain will be announced.
More info on Service Economy V1 and PVP Fishing Minigame will be released soon.
Stay tuned to our channels for all updates. Make sure to join the community call on 29th July 2022 where we will be discussing all about what's coming.