Yet another economic/gameplay optimization is incoming which will further strengthen the economy and improve the value generation.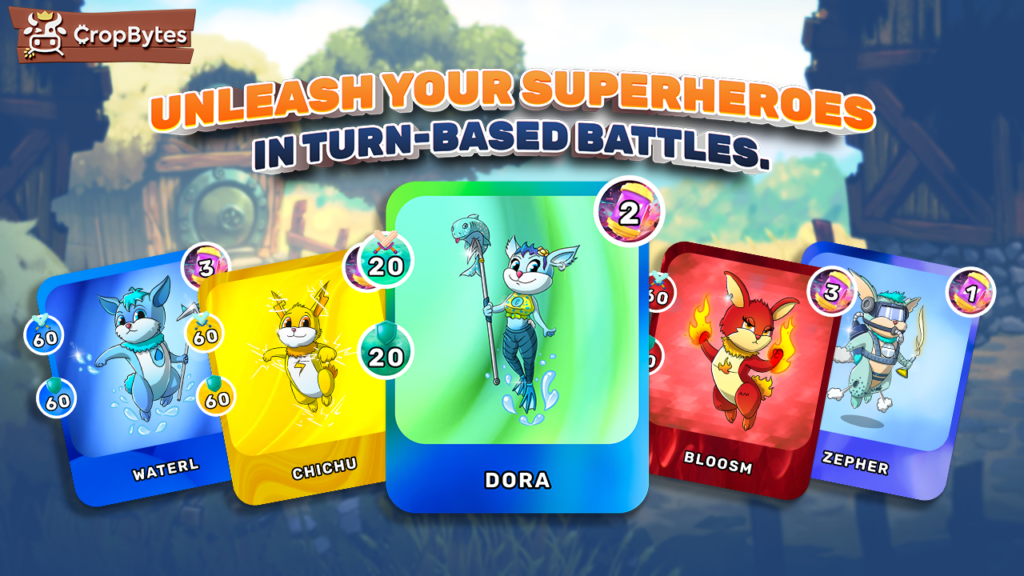 Key Points
Dynamic and less predictable output from assets will be based on natural factors.
These new changes add more dimensions to all regular assets, pro assets, and superheroes.
The most exciting bit is that all generations of Superheroes will now have utility on the farm, along with upgrades in existing logic.
The most awaited Superhero Games are now on the board and heading for development. What's even more exciting is that there will be multiple SH mini games being rolled out one after the other.
What's changing for farmers?
The most effective change will be 'Realism', with more dynamic gameplay, and more dynamic factors affecting asset output, farmers will be more engaged with their farms. We can see new strategies being built post the release of these changes.
Why do we need these optimizations?
We have made many game and economic optimizations to improve the longevity and sustainability of CropBytes. Economics is an iterative process, we learn, we adapt, and we grow, like a nation.
Some specific reasons are:
Dynamic and less predictable output from assets. Such a change will result in further stability in the demand & supply of assets. Small factors will not destabilize markets.
To further control the supply of assets as we have seen in the past with CBX and Asset mining protocol changes.
Next steps:
Step 1: Implement the gameplay/economic optimizations. Improve the value generation from all assets, including Superheroes.
Step 2: Launch Superhero Battle Game
Step 3: Begin working on more minigames for added use cases for Superheroes.
---
Follow On CropBytes on Social — Facebook, Twitter, YouTube, Instagram