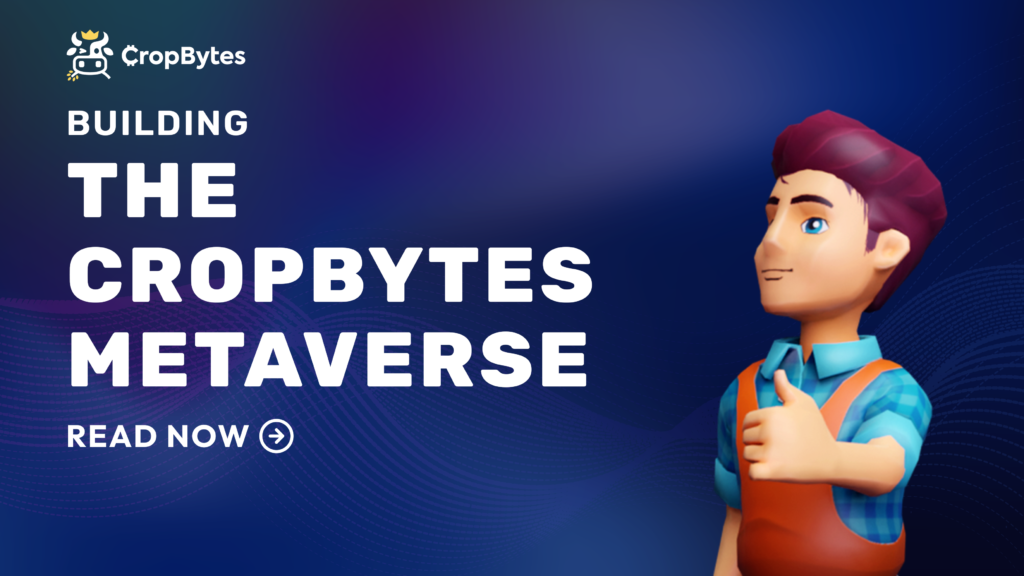 In this article we will explore what goes into creating a gameverse that can last forever.
Whenever people come together, there are stories.
A prominent player bought a physical farm in India by selling his game assets.
Through his kind act of giving, someone gifted a Feed Mill worth thousands of dollars to a Filipino farmer so that he could share returns with the Filipino community.
Some OG players want to give their wealth on CropBytes to their grandchildren when they become adults.
CropBytes is the retirement plan for many farmers.
A Spanish farmer wants to make CropBytes merchandise to give away to his friends and spread the word.
Some farmers have become influencers by creating valuable content for the community.
A farmer built a beautiful Farm Tracker app for IOS and Android and is loved by all for it.
A CB Army leader set up a community farm through donations so that he could provide extra rewards to his CB Army team for their efforts.
A French farmer is teaching his son how to grow a farming business.
Someone offered a bribe to a huge Feed Mill owner in return for exclusive business.
There are many stories in this farming community that show how it has grown and developed over the past four years. The people here know each other and share their lives, help each other out, have endless conversations, fight, but all within the rules of conduct. This community is starting to look like a real society.
CropBytes vs. other popular web3 games
Most games out there are not designed for deep love. Players generally go through cycles of Enjoyment -> Boredom -> New-found enjoyment as they move from one game to another. Over decades, game developers have focused on creating content that keeps players engaged. Any drop in these engagement numbers are quickly followed by short term reward mechanisms to bring back some of the engagement. Really for them, the time spent by players equates only to the number of active users and new signups.
For us here at the HQ, player engagement is essentially a player's relationship with the product. And their engagement mainly involves emotional effort, time effort, mental effort, dedication, and commitment. It's not about the numbers that this product can attract, it's about how deeply one can connect with their assets and fellow farmers.
What we do differently
This is more than a game, it is a digital world where people can engage, do business and live a second life as farmers. CropBytes has the capability to have life around it. And how do the developers make this a reality? We have a unique perspective on player engagement.
We are concerned with, can you fall in love with CropBytes? The answer is a yes. How are we so sure?
To the untrained eye, CropBytes might look like a very simple game. But to an enthusiast, it's just like the real world. It takes careful calculations, various strategies, planning buys & sells, checking community chats for latest updates, and so much more. This means that those who become farmers in CropBytes take on a real commitment. Each and everyone who plays the game or speaks in the community has a real relationship with the economy and they contribute to it. Just like a country where you work and earn an income but at the same time you contribute to the growth of the economy.
The effect
The relationship between a farmer and his farm assets is very deep, because they are responsible for the health of their animals and it requires effort to grow the business.
Falling in love is not just all fun and happiness. Deeper stages of love comes with accepting deeper differences, anger, sacrifices, hardships. This is true for every farmer in the community. Along with the joys of owning the farm, seeing their animals happy and taking care of their business, just like life, they look beyond hardships and disappointment and take the effort to make it work. That's true love and true engagement.
This is what we keep in mind while building the CropBytes metaverse.
---
Follow On CropBytes on Social — Facebook, Twitter, YouTube, Instagram