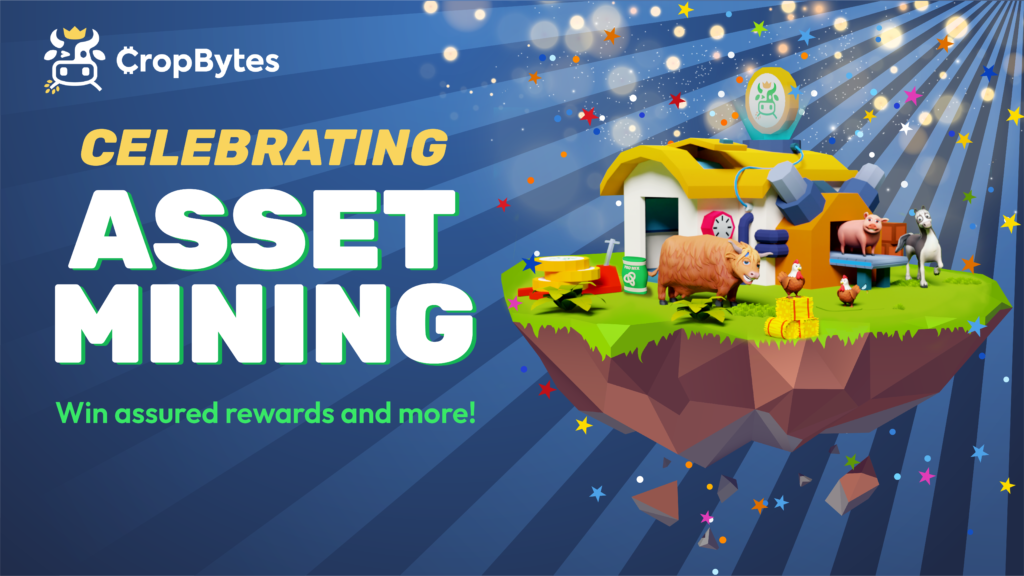 We're not done celebrating the launch of Asset Mining just yet! We've got some more exciting news for you: for a limited time, you can now win rewards for mining an asset on your farm. So get out there and start mining those assets!
Know how you can participate and win.
There will be 3 sets of assets that you can mine with assured rewards and a big one for the top miner.
Set 1:
B Rooster
Red Rooster
Black Shine
Eagger
Rewards: $4.5 worth assets
Set 2:
Black Bull
Mountain Goat
Dor
Dorper Sheep
Reward: $7.2 worth assets
Set 3:
Zing
Badshaw
P1 Pig
Mud
Highland Cow
Reward: $18 worth assets
Rule for winning assured rewards:
All assets in the set will have to be mined to win rewards for that set.
Sets of assets mined only during the contest period will be considered.
Contest period: 10th Sept 00:00 UTC – 14th Sept 00:00 UTC
The top asset miner will win 1 * OCL + 2 * SCL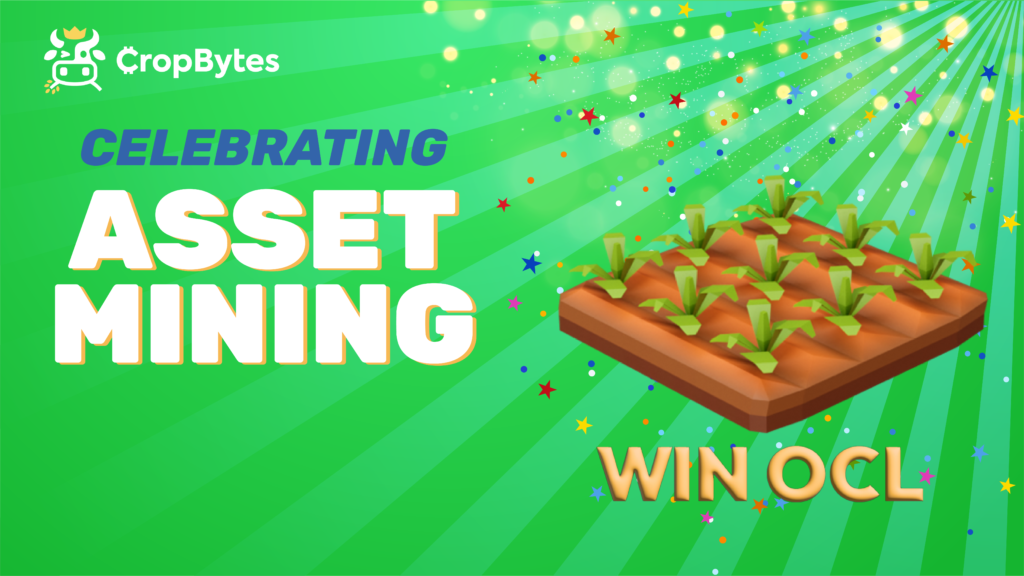 Rules for winning the top Asset Miner reward
Farmers will need to mine all the 3 sets to qualify for the top asset miner reward.
Qualified farmer who burned the most amount of CBX in asset mining during the contest period will be declared the winner
The winner will be chosen based on the total value of CBX burned after qualifying and not the number of assets mined.
Only the CBX value of assets mentioned in the sets will be considered for the winning position.
Assets mined only during the contest period will be considered.
Contest period: 10th Sept 00:00 UTC – 14th Sept 00:00 UTC
---