Hello farmers!
We have exciting news to share with you – the Animal Health Boost feature is now available on our platform. This feature allows you to quickly and easily restore the health of your animals back to 80% with just a few clicks.
We know that sometimes life gets in the way and you may not be able to care for your animals as frequently as you'd like. Maybe you've had a particularly busy week and missed a few feedings, or perhaps one of your animals has fallen ill and you need to get them back on track as quickly as possible. Whatever the reason, the Animal Health Boost feature is here to help.
Using the feature is simple. If an animal's health is below 80%, you'll see a "Restore" button at the bottom of the shed. You can also click on "View Shed" and then the "Restore Health" button to open up the Animal Health Boost panel. From there, you can select which animal you'd like to restore. Based on how low the health of your animal is, you will need to burn some CBX.

The cost of restoring animal health roughly the same as it would be if you had to feed them to restore health up to 80%.
But that's not all – once an animal's health is restored, you can start producing extracts from them immediately. This means that you can get back to your regular routine and start earning as quickly as possible.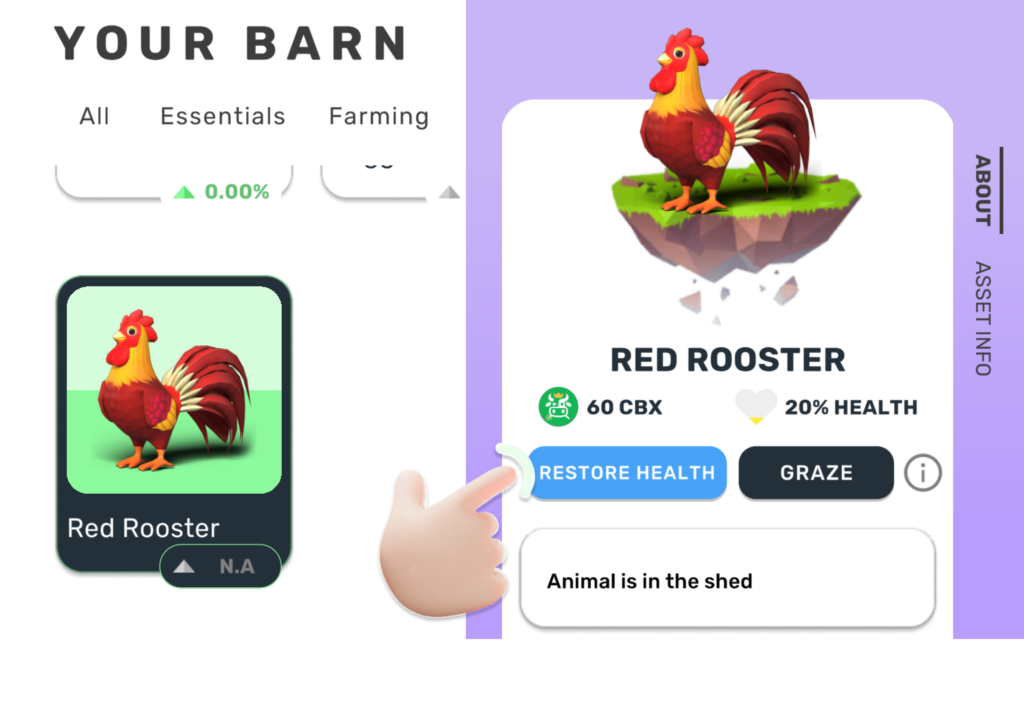 ---
Follow On CropBytes on Social — Facebook, Twitter, YouTube, Instagram