Latest news and Updates
What are collectibles and how to use them? CropBytes is an online Crypto Game based on the real-world farming economy, where you play.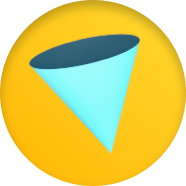 CropBytes started long before the metaverse trend caught on. Over the years it has evolved into a crypto game like no other! The in-game economy...
It's the season of giving, and we have cracked the most rewarding event for our community of crypto farmers. Use your CBX holdings in this...
Hello YGG! Get started on your farming journey in the CropBytes metaverse! As badge holders of YGG, you will receive some exclusive benefits in the...
Make sure to follow this blog to stay updated with all things CBX IEO and changes in the game. <The blog will be updated as...
BIT tokens worth 20,000 USD up for grabs🥳 Dear Farmers, We have a big surprise for you! To celebrate the partnership, Bybit & CropBytes have collaborated...
With over 100k new CBX holders in the last month and partnerships underway there is a lot going on in the CropBytes metaverse. Integration...
Ready. Set. Go. CBX is available for trading on Bybit, MEXC, and CropBytes in-game exchange. After the initial announcement of the IEO by Bybit &...
Make Breed Feed for Superheroes! Hey Farmers! Crafting is the process of converting your farm's produce to Breed Feed. Breed Feed will be used for Breeding...