Update Includes:
Increased farming space. More space for your assets!
Feed All option. Easily feed all your animals with one button!
GMT Clock embedded, Next Flash sale time, and information on the referral contest.
In-app links to your Profile, Wallet, Asset Store, Flash Sale, Game Market, GC Trading, and the Blog.


Massively expanded playing space allows for the placement of all your assets. Organize your farm with easy!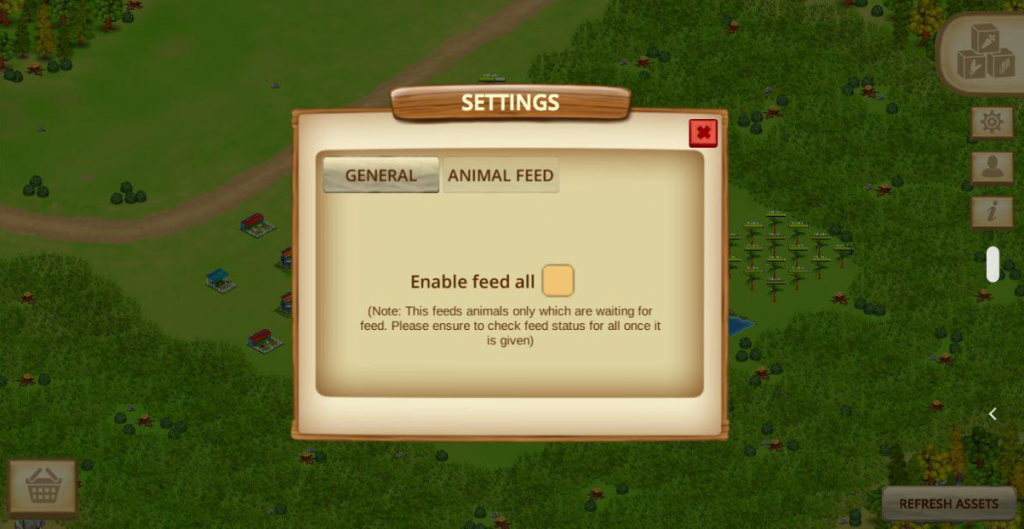 We have also added a "Feed all" feature. You can feed all your animals simultaneously!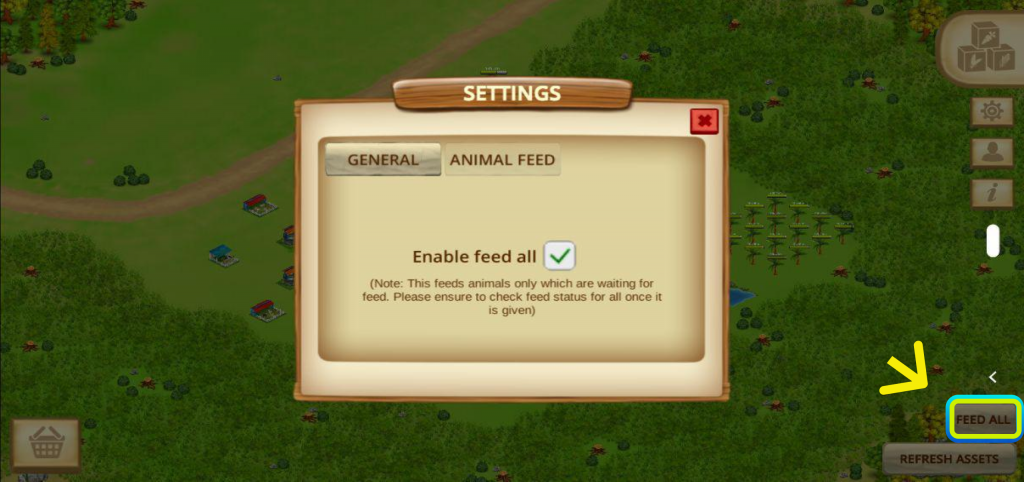 Head to settings and enable the "Feed All" button! Simple as that!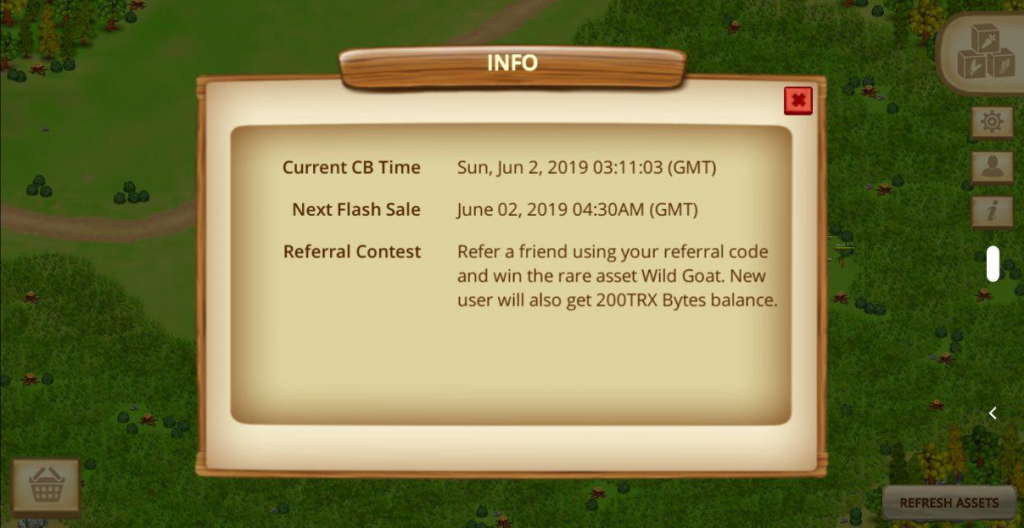 Clicking on the Info Button now provides some useful information
Current CropBytes time: lets you know how much time is left in the day, to ensure that you can get your animals fed on time.
Next flash sale: lets you know when you can get some more awesome assets at wholesale prices from the game!
Referral Contest is a fun way to get some free stuff for yourself and a friend. Please do not attempt to abuse this. Devs are looking for bad actors.
Clicking on the Account icon brings up 3 separate tabs.
Profile gives you information about your account
Wallet lets you know how much TRX, PlayCoin, and GC you have.
The Store tab provides links to the Asset Store, Flash Sale, Game Market, GC Trading where you can trade in TRX. You will aslo find a link to our blog, where you can stay updated on our latest development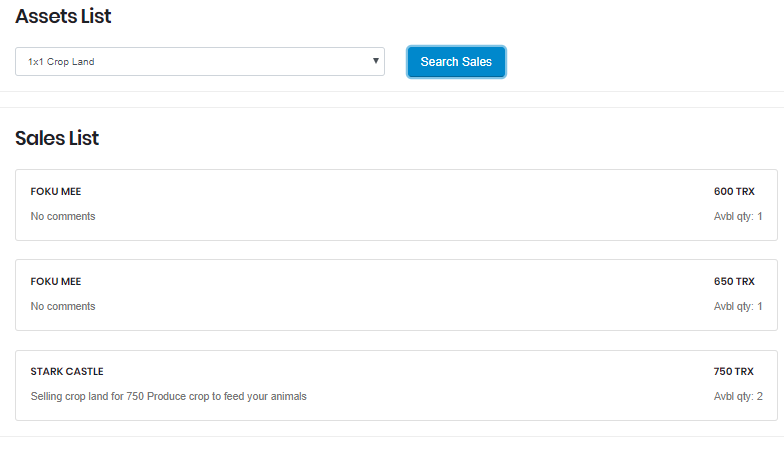 Game Market: Trade your Produce, Assets, Livestock etc, with other players.
Asset Store:Buy assets from game store.

GC Trading: Trade your aquired Game Crads for TRX.