Take on your fellow farmers in this exciting tournament and win rewards. The qualifying rounds will take place in a dedicated Discord channel where we will select the top 5 scorers. The final event will be over a live community call on Friday where the finalists will take on each other.
How to participate:
Step 1: Join this channel in our Discord Community: https://discord.gg/XKRe9NpXmC
🏆tournament-seeding-minigame
Step 2: Play the Seeding Minigame in CropBytes. Try to complete 20 seedings in the least amount of time possible. Once you complete the game, grab a screenshot of your timing. Make sure that after every round, you restart the game by going back to your farm. Becuase if you hit 'Play Again' the number of seeds to plant will go up.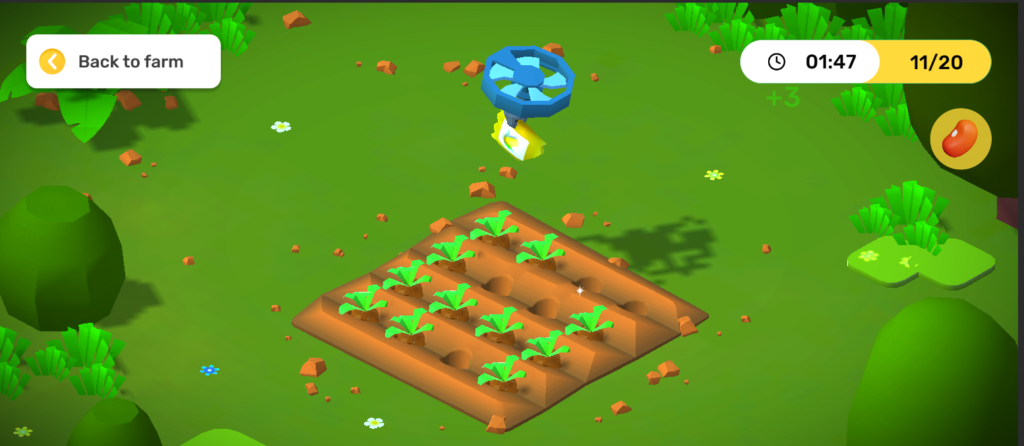 Step 3: Share the screenshot of your result in the Discord Channel. You should also mention your Farm ID along with this.
Step 4: Compete with the timings shared by other farmers to make it to the top-5 list.
The entries will close on 20th August at 12:00 AM UTC
Rewards Pool:
🥇50 Carrot Seeds + 1 Mountain Goat
🥈30 Carrot Seeds + 1 Red Rooster
🥉15 Carrot Seeds + 1 Dorper Sheep
There will be 5 lucky winners selected apart from the top scorers. Here's how you can be a lucky winner. Share your timings on your socials and share a link to your post here: https://forms.gle/ZhktdZQhemTitWKq8
Rules:
Any fraudulent entries will lead to a disqualification
Entries will close on 20th Aug at 12:00 AM UTC
You can send multiple entries.
Top 5 scorers should be present on 20th Aug at 1:30 PM UTC for the final tournament.
The Finalists will be asked to present their screen during the final event.
---