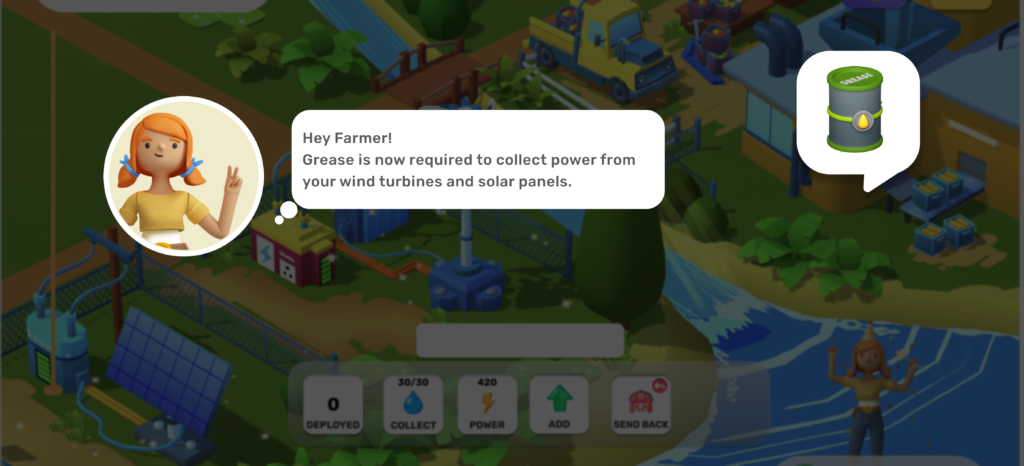 Power in CropBytes is generated using Wind Turbines and Solar panels. It is an essential resource in the economy. Power is used in the game to run electric equipment. Assets like wells and lakes require power during the collection of water. Feed mills also use power for grinding crops and fruits.
Wind Turbines and Solar panels did not require any input in to produce Power. Soon, the concept of grease will be introduced in the game. As all machines require regular maintenance of some kind, your power production assets will use Grease. Grease will be required when collecting power from Wind Turbines and Solar Panels.
Owners of Power-producing asset can purchase Grease from the Store. Grease packs will be available in Small, Medium & Large units.
Collecting Power
To collect Power from Wind Turbines and Solar Panels, users will need to store Grease in their barn. It will get deducted on collection of power. 0.01* Grease will be used for 1 Power collected. The power required will be displayed on taping the asset.
* The requirement of grease may vary in the future.
---