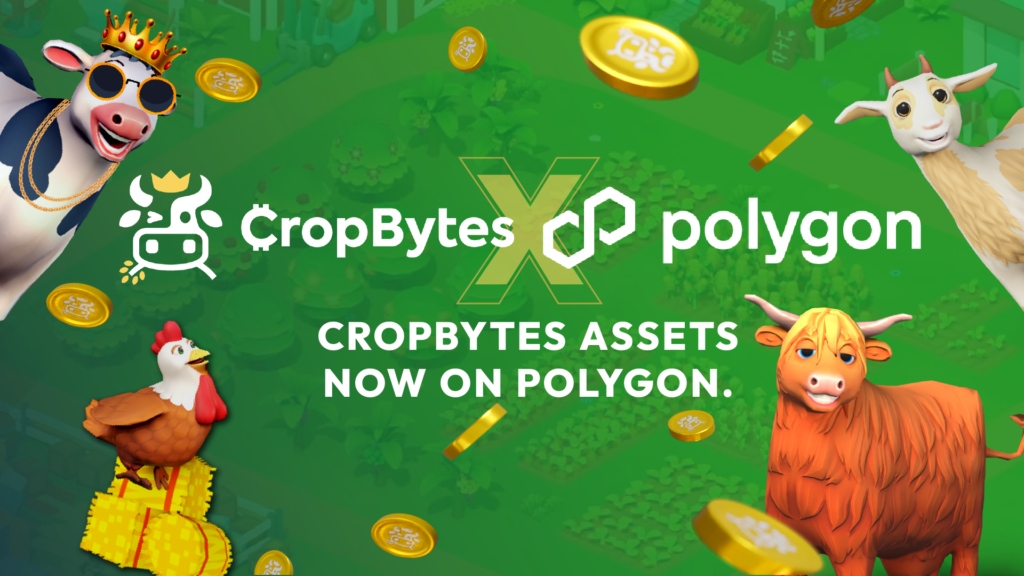 The CropBytes game assets, owned by more than 200,000 players, have a total value exceeding $19 million. Many of these valuable assets can now be found on the Polygon chain.
CropBytes is a farming and business strategy game that allows players to experience the life of a farmer while also engaging in various economic activities such as trading and portfolio management.
In the game, players can own a virtual farm and engage in various farming activities, from planting and harvesting crops to breeding and selling livestock. Additionally, they can also participate in the trading of rare assets and use the CBX token to conduct transactions, which is an integral part of the CropBytes economy.
Since its launch five years ago, CropBytes has evolved from a simple farm game to a simulation of real-world economics with different gameplay and avenues for growth. As the economy evolves and the community adapts, there will be more industries and game loops for players to compete and use their skills to be successful in this metaverse.
Key Metrics – Game & Community
👉750K+ signups
👉5 years of being in revenue
👉60K+ community members
Moving towards Decentralization
CropBytes has always focused on providing users with the best possible onboarding experience. We understand that adopting Web3 tools can be challenging due to the steep learning curve involved, and we aim to minimize this friction. Therefore, even though our game leverages blockchain technology, we have ensured that the user experience remains seamless and straightforward.
Our ultimate goal is to continually integrate new technologies while delivering an exceptional user experience and all the advantages of Web3 technology. The addition of CropBytes assets on the Polygon network marks another step in this direction.
Game Assets now on the Polygon Network
We are thrilled to announce that CropBytes assets are listed on the Polygon blockchain as ERC-1155 tokens. CropBytes has fungible assets as the backbone of its economy; therefore, the ERC 1155 token standard is the perfect choice.
These tokens are a type of smart contract that can represent and control any number of fungible or non-fungible tokens. This means that they can do the same functions as an ERC-20 and ERC-721 token but under one address. This makes it easier to manage different types of tokens and also allows for more flexibility. Players will benefit from improved asset ownership as their game assets can now be accessed on the Polygon network, providing enhanced interoperability through the advantages of the Ethereum blockchain.
What changes for the CropBytes Game Community?
Players can engage in wallet-to-wallet trades, allowing for the easy transfer of assets between their game wallets and external ERC 1155 compatible wallets. This feature is particularly beneficial for players seeking to conduct peer-to-peer transactions. CB Army team leaders can now also distribute assets as rewards to their soldiers, providing even more incentive for community engagement. We are confident that the CropBytes community will come up with many innovative use cases for this exciting new update.
This achievement marks another milestone on our roadmap, with many more to come. As always, the love and support of the community drive us to improve the project every day.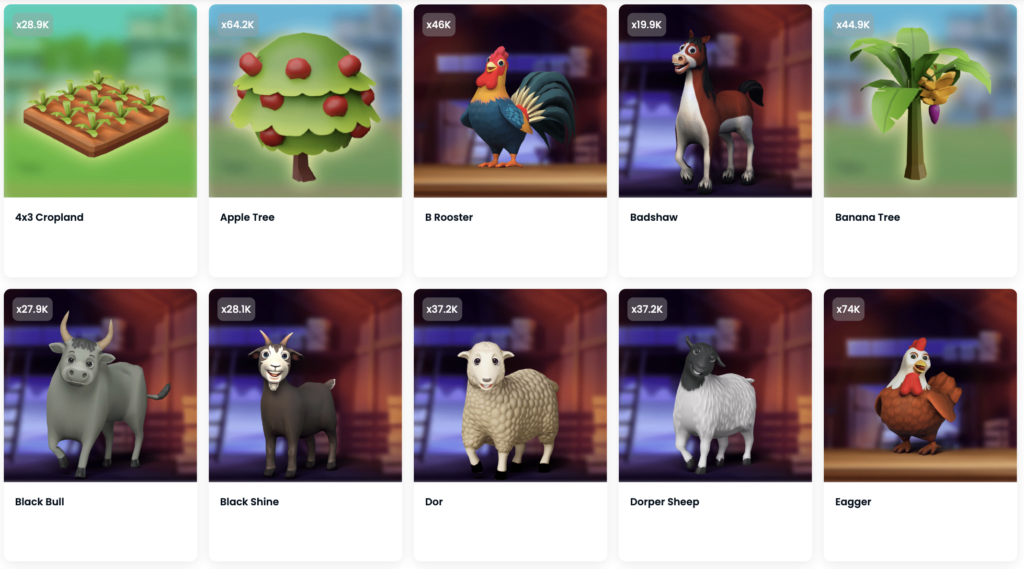 If you have any queries regarding this update, please don't hesitate to reach out to the guardians and other admins in the community or write to support@cropbytes.com.
About Polygon Labs
Polygon Labs develops Ethereum scaling solutions for Polygon protocols. Polygon Labs engages with other ecosystem developers to help make available scalable, affordable, secure and sustainable blockchain infrastructure for Web3. Polygon Labs has initially developed a growing suite of protocols for developers to gain easy access to major scaling solutions, including layer 2s (zero-knowledge rollups and optimistic rollups), sidechains, hybrid chains, app-specific chains, enterprise chains, and data availability protocols. Scaling solutions that Polygon Labs initially developed have seen widespread adoption with tens of thousands of decentralized apps, unique addresses exceeding 223 million, over 1.2 million smart contracts created and 2.52 billion total transactions processed since inception. The existing Polygon network is home for some of the biggest Web3 projects, such as Aave, Uniswap, and OpenSea, and well-known enterprises, including Robinhood, Stripe and Adobe. Polygon Labs is carbon neutral with the goal of leading Web3 in becoming carbon negative.
Why Polygon
The Polygon ecosystem has become a popular choice for decentralized applications (DApps) with over tens of thousands currently built on the platform. It has one of the most vibrant ecosystems in the young crypto world, covering popular areas such as DeFi, GameFi, and Non-Fungible tokens (NFTs).
Polygon Labs's solutions can increase the flexibility, scalability, and sovereignty of CropBytes while still affording the security, interoperability, and structural benefits of the Ethereum blockchain.
---
Follow CropBytes on Social — Facebook, Twitter, YouTube, Instagram